Research
Achievements & Original concepts/ Realizari & Concepte originale

ORIGINAL CONCEPTS AND SELECTED FINDINGS/ CONCEPTE ORIGINALE SI SELECTIE A DESCOPERIRILOR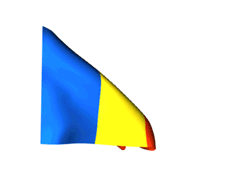 Transcytosis of molecules and its mechanisms: fluid phase, adsorptive and receptor mediated;
Histamine receptors are expressed preferentially on venular endothelial cells (EC);
Hyperglycemia induced - increased atherogenicity of lipoproteins contribute to accelerated atherosclerosis in diabetes;
Albumin binding proteins are expressed by endothelial cells and cardiomyocytes;
The initial event in atherogenesis is the accumulation of modified lipoproteins within the subendothelial space of the aorta, cardiac valves, coronary arteries of humans and experimental animals;
Endothelial cell response to normal and abnormal stimuli;
Inhibition of atheroma formation is potentiated by the association of ACE26 inhibitors with calcium channel blockers;
Identification of FcRn in human placental endothelial cells;
Detection of new Fc-receptor on placental endothelial cell;
Detection of new antigens in activated EC by high resolution 2-D gel electrophoresis;
Polymorphism of candidate gene (eNOS, ACE) is associated with endothelial dysfunction in atherosclerosis and diabetes;
In experimental hyperlipemia-hyperglycemia administration of L-arginine improves the microangiopathic changes of coronaries and enhances vasodilation of resistance arteries;
High uptake of folic acid by activated macrophages in experimental hyperlipidemia;
Circulating microparticles contribute to human peripheral venular dysfunction;
Calcium channel blockers (felodipine, amlodipine) and ACE inhibitor (enalapril maleat) regulate NADPH oxidase in pericytes;
Nifedipine has deleterious effects on calcium homeostasis and aggravates atheroma formation;
Clotrimazole has comparable properties with calcium antagonists;
Enoxaparin restores the vascular reactivity of resistance arteries in ageing and diabetes;
Enoxaparin reduces monocyte adhesion to TNF-, LPS-, or high glucose-activated EC;
Superoxide dismutase entrapped-liposomes restore the impaired endothelium-dependent relaxation of resistance arteries in experimental diabetes;
VCAM-1 is an appropriate target for specific delivery of drugs to activated EC by immunoliposomes;
Aspirin corrects the high glucose-induced changes in intracellular calcium homeostasis and NO production in human EC;
Simvastatin inhibits transcytosis of LDL in hyperlipemia reducing plaque progression;
Simvastatin and Amlodipin increase the sera antioxidant potential in patients with stable angina;
Atorvastatin downregulates NADPH oxidase activity, and decreases NOX1 and p22phox gene expression in human aortic smooth muscle cells exposed to glycated LDL;
Enoxaparin reduces endothelial cell activation;
PPARα activators (fenofibrate and clofibrate) inhibit MCP-1 and fractalkine expression induced by high glucose in human smooth muscle cells;
PPAR agonists decrease plaque vulnerability through modulation of MMP-2 activity;
Anti-oxidant potential of felodipine is higher that that of amlodipine;
Nebivolol has a reversible vasodilator effect on renal arteries.
ORIGINAL ANIMAL MODELS
The hyperlipemic hamster
The hyperglycemic / hyperlipemic hamster
The insulin-resistant hamster
L-NAME-induced hypertensive hamster
Hypertensive/hyperlipemic hamster
NEW CELL LINES
Existent in the Cell Culture Core Facility
ADVANCED BIOMEDICAL TRAINING
Ph.D. program in cellular and molecular biology
Postdoctoral training of scientists from Romania and abroad
National and International Congresses of the Romanian Society for Cell Biology
Annual Advanced Study School "From Cell and Molecular Biology to the Medicine of 21st Century", under auspices of the Romanian Academy.
---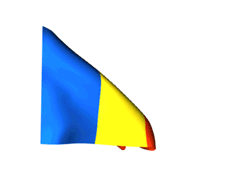 CONCEPTE ORIGINALE SI SELECTIE A DESCOPERIRILOR
Transcitoza moleculelor si mecanismele ei: faza fluida, adsorbtiva, mediata de receptor;
Receptorii la histamina sunt exprimati preferential pe celulele endoteliale venulare (EC);
Aterogenicitatea crescuta a lipoproteinelor, indusa de hiperglicemie, contribuie la accelerarea aterosclerozei in diabet
Proteinele de legare a albuminei sunt exprimate de celulele endoteliale si cardiomiocite;
Evenimentul initial in aterogeneza este acumularea de lipoproteine modificate in spatiul subendotelial al aortei, valvelor cardiace, arterelor coronare ale omului si animalelor de experienta;
Raspunsul celulei endoteliale la stimuli normali si anormali;
Inhibarea formarii ateromului este potentata de asocierea inhibitorilor ACE26 cu blocantii de canale de calciu;
Identificarea FcRn in celulele endoteliale placentare umane;
Detectarea de noi receptori Fc pe celulele endoteliale placentare;
Detectarea de noi antigeni in CE activate prin electroforeza bidimensionala in gel;
Polimorfismul genelor candidate (eNOS, ACE) este este asociat cu disfunctia endoteliala in ateroscleroza si diabet;
In hiperlipemia-hiperglicemia experimentala administrarea de L-arginina imbunatateste modificarile microangiopatice ale coronarelor si creste vasodilatatia arterelor de rezistenta;
Preluarea crescuta de acid folic de catre macrofagele activate in hiperlipidemia experimentala;
Particulele microcirculante contribuie la disfunctia venulara periferica umana;
Blocantii de canale de calciu (felodipina, amlodipine) si inhibitorii ACE (enalapril maleat) regleaza NADPH oxidaza in pericite;
Nifedipina are efecte deletorii asupra homeostaziei calciului si agraveaza formarea ateromului;
Clotrimazolul are proprietati comparabile cu antagonistii de calciu;
Enoxaparina reface reactivitatea vasculara a arterelor de rezistenta in imbatranire si diabet;
Enoxaparina reduce aderarea monocitelor la endoteliul activat de TNF, LPSsau glucoza;
Superoxid dismutaza trapata in liposomi restabileste relaxarea dependenta de endoteliu a arterelor de rezistenta in diabetul experimental;
VCAM-1 este o tinta potrivita pentru furnizarea de medicamente prin intermediul liposomilor catre endoteliu activat;
Aspirina corecteaza modificarile induse de glucoza in homeostazia calciului intracellular si productia de NO in endoteliul uman;
Simvastatin inhiba transcitoza LDL in hiperlipemie, reducand progresia placii;
Simvastatin si Amlodipin cresc potentialul antioxidant seric la pacientii cu angina stabila;
Atorvastatin scade activitatea NADPH oxidazeisi descreste expresia genica a NOX1 si p22phox in celulele musculare netede de arc aortic expuse la LDL glicat;
Enoxaparina reduce activarea celulei endoteliale;
Activatorii de PPARα (fenofibrat si clofibrat) inhiba expresia MCP-1 si fractalkinei indusa de glucoza ridicata in celulele musculare netede umane;
Agonistii PPAR descresc vulnerabilitatea placii prin modularea activitatii MMP-2;
Potentialul antioxidant al felodipinei este mai mare decat cel al amlodipinei;
Nebivolol are un efect vasodilatator reversibil pe arterele renale.
MODELE ANIMALE ORIGINALE
Hamsterul hiperlipemic
Hamsterul hiperglicemic/ hiperlipemic
Hamsterul rezistent la insulina
Hamsterul cu hipertensiune indusa de L-NAME
Hamsterul hipertensiv/ hiperlipemic
NOI LINII CELULARE
Existente in Laboratorul central de culturi celulare
PREGATIRE BIOMEDICALA AVANSATA
Program doctoral in biologia celulara si moleculara
Pregatire postdoctorala a cercetatorilor din tara si din strainatate
Congrese nationale si international ale Societatii Romane de Biologie Celulara
Scoala de studii avansate anuala "De la biologia celulara si moleculara la medicina secolului 21", sub auspiciile Academiei Romane.