Research
Program

Cellular and Molecular Mechanisms Implicated in the Functioning of Cardiovascular System in Health and Malfunctioning in Diseases; Therapeutic Control

Cardiovascular disease represents more than 45-60% of the world-wide death rate. The World Health Organisation predicted that by 2020 cardiovascular maladies will be the leading global cause of total disease burden. In the case of atherosclerosis, the first signs appear in young individuals but in time, as a function of numerous risk factors and genetic determinants, they evolve towards advanced atherosclerotic plaques. The plaques finally impede partially or totally the blood flow through a territory of the heart or brain, leading to myocardial infarction or stroke.
Uncovering the critical events and the pathobiochemistry of vascular diseases will provide the tools and the biomarkers for clinical screening, early diagnosis and efficient treatment of these maladies.
---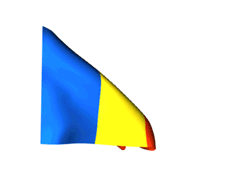 Mecanisme celulare si moleculare implicate in functionarea sistemului cardiovascular in conditii normale si patologice; Control terapeutic
Bolile cardiovasculare reprezinta mai mult de 45-60% din rata globala a mortalitatii. Organizatia Mondiala a Sanatatii a prezis ca in anul 2020 maladiile cardiovasculare vor fi cauza principala la nivel mondial a "poverii" patologice. In cazul aterosclerozei, primele semne apar la tineri dar in timp, in functie de numerosi factori de risc si determinanti genetici, ele evolueaza catre placile aterosclerotice avansate. In cele din urma placile acestea impiedica partial sau total fluxul sanguin printr-un teritoriu al inimii sau creierului, ducand la infarct miocardic sau accident vascular cerebral.
Descoperirea evenimentelor critice si a patobiochimiei bolilor vasculare va oferi uneltele si biomarkerii pentru screeningul clinic, diagnosticul precoce si tratamentul eficace al acestor maladii.