Networking & Grants » Grants » National Grants
VAPO
---
---
Proiect : PN-III-P2-2.1-PED-2019-4574 (267PED)
Demonstrarea cresterii potentialului anti-aterosclerotic al apolipoproteinei E tintite catre endoteliul activat, prin fuzionarea
cu o peptida care leaga VCAM-1
(Demonstration of the enhanced anti-atherosclerotic potential of apolipoprotein E targeted to the activated endothelium
by fusion with VCAM-1 binding peptide)
Acronim: VAPO
Director proiect : Dr. Anca Violeta Gafencu
Finantare: 600.000,00
Abstract:
Atherosclerosis is the first contributor to the cardiovascular disease, the main cause of mortality. ApolipoproteinE (apoE) is an atheroprotective molecule that facilitates cholesterol efflux. APOE deletion or malfunction leads to atherosclerosis in mice and humans. The hypothesis of the project is that increasing the local concentration of apoE3 in the lesion prone areas or at the site of atheroma will prevent, reduce or retard the plaque formation. The goal of this project is to drive the selective expression in the atheromatous site of a chimeric apoE –based protein, possessing not only the cholesterol efflux functions but also an anchor to the activated endothelial cells to trap apoE in the atherosclerotic site. This will be achieved by generating a lentivirus carrying a chimeric molecule formed by a binding peptide for vascular cell adhesion molecule-1 (VCAM-1-BP) and apoE expressed under the control of VCAM-1 promoter. VCAM-1-BP serves as targeting moiety to VCAM-1 expressed on the endothelium of atheroma, and apoE serves as effector moiety that induces the cholesterol efflux from the lipid-loaded cells. Expression of the chimeric protein under the control of the VCAM-1 promoter takes advantage of the inherent upregulated VCAM-1 promoter in atheroma. The targeted apoE expression in the lesion prone areas is expected to prevent or regress the atherosclerotic process, without any side effects associated with a systemic expression. To this aim, we have 3 objectives: (i) constructing the plasmid encoding the fusion protein under VCAM-1 promoter; (ii) packaging the lentivirus that will specifically induce the expression of the fused protein; (iii) testing the functionality of the apoE-VCAM-1-BP in an atherosclerotic mouse model. Successful conclusion of the proposed approach may open new therapeutic tools for atherosclerosis, but also for other diseases where inflammation and apoE play a pivotal role in the progression of the pathology, such as Alzheimer's disease.
Ateroscleroza este principalul factor agravant al bolilor cardiovasculare, principala cauza a mortalității globale. Apolipoproteina E (apoE) este o moleculă ateroprotectoare care facilitează efluxul de colesterol. Deleția genei APOE sau funcționarea defectuoasă conduc la ateroscleroză la șoarece și om. In acest proiect propunem ipoteza conform căreia, o creștere a concentrației locale a apoE3 în zonele predispuse la leziuni sau la locul ateromului va preveni, reduce sau întârzia formarea plăcii. Scopul acestui proiect este de a determina în situsul ateromatos expresia selectivă a unei proteine himere formata din apoE care efectueaza efluxul de colesterol și o ancoră la celulele endoteliale activate (Figura 1) pentru a reține apoE în situsul aterosclerotic.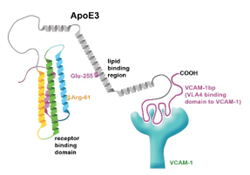 Figura 1. Molecula himerica apoE3-VCAMBP
Pentru acest scop, obiectivele sunt: (i) construirea plasmidei care codifică proteina de fuziune sub controlul promotorului VCAM-1;(ii) împachetarea lentivirusului care va induce în mod specific expresia proteinei fuzionate;(iii) testarea funcționalității apoE-VCAM-1-BP într-un model murin de ateroscleroză. Finalizarea cu succes a abordării propuse poate furniza noi instrumente terapeutice pentru ateroscleroză, dar și pentru alte boli în care inflamația și apoE joacă un rol principal în evoluția patologiei, cum ar fi boala Alzheimer
Rezultate obtinute:
In prima etapa, prin clonari succesive ale fragmentelor de apoE si VCAM Binding Peptide (VBP) in vectorul lentiviral pLION (FIV) a fost obtinuta plasmida pLION-CMV-apoE-VBP. Promotorul CMV a fost inlocuit cu promotorul VCAM-1, obtinanadu-se plasmida pLION-VCAM-apoE-VBP.
Din cauza randamentului scazut de transductie a vectorului lentiviral FIV pLION, constructii au fost subclonati in vectorii lentivirali pe baza de HIV, obtinandu-se plasmidele: 1.pLenti CMV-apoE; 2. pLenti CMV-apoE-VBP; 3. pLenti VCAM1-apoE; 4. pLenti VCAM1-apoE-VBP (Figura 2).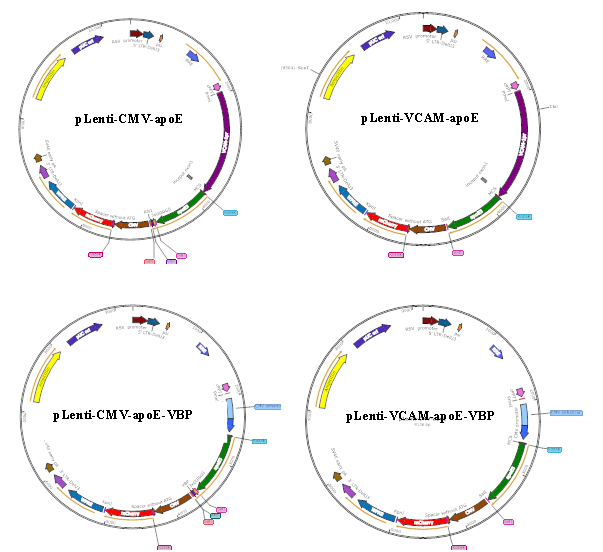 Figura 2. Plasmidele utilizate pentru testarea capacitatii moleculei himerice
In cadrul proiectului am obtinut si evaluat capacitatea unui lentivirus de a induce expresia proteinei himerice, de fuziune, care contine fragmente funcționale. Titrarea lentivirusului a fost realizata prin experimentel de citometrie in flux si prin Real Time PCR. In figura 3 este un exemplu de titrare a lentivirusului.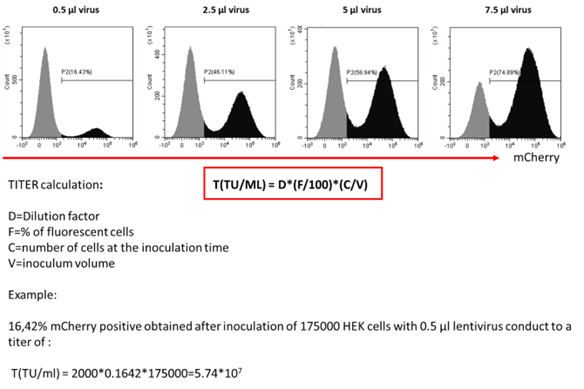 Figura 3 Titrarea prin citometrie de flux
Experimentele realizate in vitro au demonstrat ca aceasta molecula de fuziune este a) secretată de celule, b) se leaga de molecula de adeziune VCAM-1 care apare pe celulele endoteliale activate specifice vaselor de sange afectate de ateroscleroza, c) păstreaza capacitatea de legare a colesterolului. Experimentele in vivo au arata ca molecula himerica apoE-VBP poate reduce placa de ateromatoasă intr-un model experimental murin de ateroscleroză, mai ales daca este administrata in etapele timpurii ale procesului aterogen (Figura 4).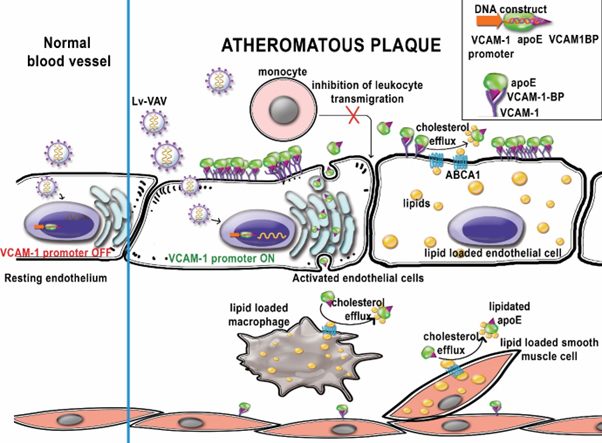 Fig. 4. Potentialului anti-aterosclerotic al apolipoproteinei E tintite catre endoteliul activat. A fost construit un lentivirus care poartă gena pentru o moleculă himerică formată din apoE si o peptidă de legare la VCAM-1 (VCAM1BP), exprimată sub controlul promotorului VCAM-1. VCAM-1-BP țintește VCAM-1 exprimată pe endoteliul ateromului și apoE servește ca un efector ce induce efluxul de colesterol din celulele încărcate cu lipide. Expresia proteinei himere sub controlul promotorului VCAM-1 prezintă avantajul că promotorul VCAM-1 este activat selectiv în aterom. Expresia țintită a apoE în zonele predispuse la leziune au diminuat procesul aterosclerotic, fără efectele secundare asociate cu expresia sistemică.
Demonstrând funcționalitatea acestei molecule himere, conceputul va putea fi dezvoltat pentru a putea fi considerat in context terapeutic, mai ales in momentul in care terapia genica va beneficia de vectori de inducere a expresiei genice siguri si eficienți.
Exploatarea și diseminarea rezultatelor proiectului.
1. Publicatii si brevete:
1. F.I. Tudorache, V.G. Bivol, M. Dumitrescu, M.I. Fenyo, M. Simionescu and A.V. Gafencu. "Synthetic lipoproteins based on apolipoprotein E coupled to fullerenol have anti-atherosclerotic properties" Pharmacological Reports (IF 3.47, Q2) 2022 Aug;74(4):684-695. doi: 10.1007/s43440-022-00379-8.
2. "O metoda eficienta de purificare a lentivirusurilor utilizate ca vectori de livrare a genelor sau a altor fragmente de acizi nucleici" A.V. Gafencu, F.I. Tudorache, M. Dumitrescu, aplicatie brevet OSIM.
2. Diseminare și participare la manifestări tehnico-științifice
1. Postere:
1. L. Burlacu et al.: Scaling up the lentiviral particles purification for cell transduction, 19-22 august 2021, The 23rd International Conference Materials, Methods & Technologies, Burgas, Bulgaria
2.I. Tudorache et al.: Fullerenol-based nanoparticles carrying apolipoproteinE, 19-22 august 2021, The 23rd International Conference Materials, Methods & Technologies, Burgas, Bulgaria
3. L. Burlacu et al.: An optimized method for lentiviral vectors production and purification -42nd Anniversary Symposium Of The Institute Of Cellular Biology And Pathology "Nicolae Simionescu" & 38th Annual Scientific Session Of The Romanian Society For Cell Biology
4. Irina Florina Tudorache, Lavinia Tudor, Anca Violeta Gafencu: Targeted expression of lentiviral transduction in activated endothelium a fost prezentat la A 24 a Conferinta Internationala: Materials, Methods & Technologies – 2022, Burgas, Bulgaria.
2. Prezentari Orale:
1. A. Gafencu: Cellular and molecular manipulations for therapeutic purposes , Nov 4-6 2021 The 42nd Anniversary Symposium Of The Institute Of Cellular Biology And Pathology "Nicolae Simionescu" & 38th Annual Scientific Session Of The Romanian Society For Cell Biology-
2. A. Gafencu: An efficient method for gene transfer in mesenchymal stromal cells used for therapeutic purposes -19-22 august 2021 Materials, Methods & Technologies 23rd International Conference, Burgas, Bulgaria